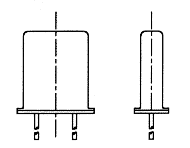 TRIMMER CAPACITORS USED FOR

RE-FREQUENCING ENCORES,

BRAVO LX, GOLD ADVISORS

IN STOCK!




LOWEST PRICE ON BULK ORDERS!


CALL US LAST!

Align it and forget it. Our pager crystals won't come back to haunt you like the other brands you've tried!
Superior grade 1st and 2nd Oscillator Crystals exclusively for Motorola Pagers! Best temperature stability and aging characteristics of any aftermarket pager crystal.
---